AUTUMN PRAYER LETTER 2018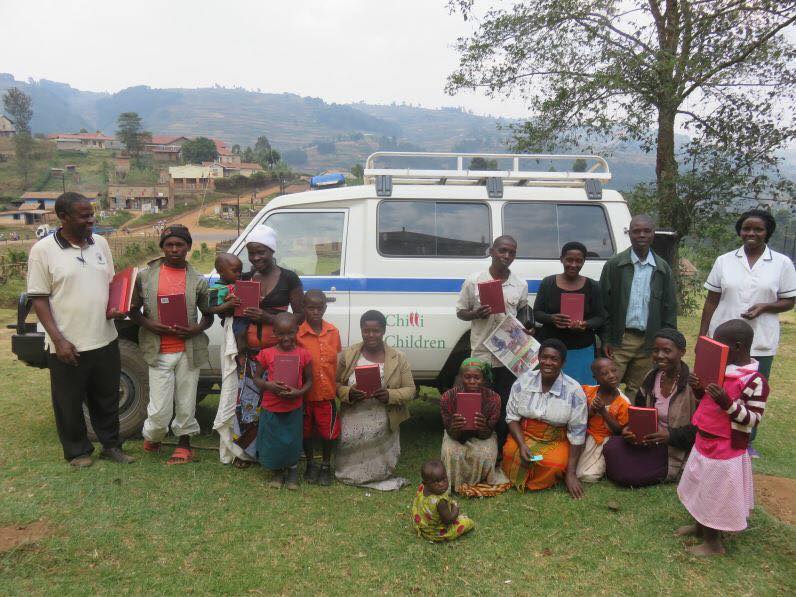 AUTUMN PRAYER LETTER 2018
"Let the little children come to me, and do not hinder them, for the kingdom of heaven belongs to such as these." (Matthew 19:14)
We thank God for His provision during 2018. There are so many things to praise Him for but we want to give thanks to Him for the following:
The opening of the Community and Rehabilitation Centre in February 2018 that has been a huge blessing to all involved in the Chilli Children Project.

The surgical camps that brought hope and healing to many children.

The team of doctors, nurses and health care workers from the UK and Uganda who gave their time so freely.
In the UK we thank God for the provision of a new Treasurer. A real answer to prayer and a huge encouragement to our Trustees. Please pray for the Chilli Children Trustees as they seek God's vision and His will for the future.
Please pray for the Trustees as they seek to raise vital funds in the future. The Chilli Children Project in Uganda provides life changing support to the poorest families. It is important that the Trustees find sustainable ways of ensuring all the financial support and resources are met in the future. Please pray for wisdom and energy, as they find new ways to drive fundraising. Please pray that an individual will be raised up to invigorate these fundraising efforts. We are reminded that God will meet every need that is in accordance with His will. Philippians 4:19: "And my God will meet all your needs according to His glorious riches in Christ Jesus."
Please pray for Evas our Project Leader in Uganda. For wisdom, stamina and discernment as she leads the work in Uganda. It is important that Evas has good relationships with the Diocese of North Kigezi. Please pray for Bishop Benon Magezi and all who work for the diocese. That there will be mutual respect and support for the mission of the diocese and that of the Chilli Children Project for the benefit of all.
We thank God for His provision. The chilli harvests are vital for our families and The Project. Please pray that all required to produce an abundant harvest over the coming year is in place. That our outreach workers are able to help ensure a good production.
Please pray for the parents of the children who attend the outreach clinics at the Chilli Children Project. That God will continue to strengthen and support them as they care for their dear families. The burden often falls on the mothers. Please pray that by attending the Chilli Children Project and the newly built rehabilitation facility, they will receive the support that they and their children need.