Wonderful news from Emily Braybrook at the Chilli Children project.
11 November 2016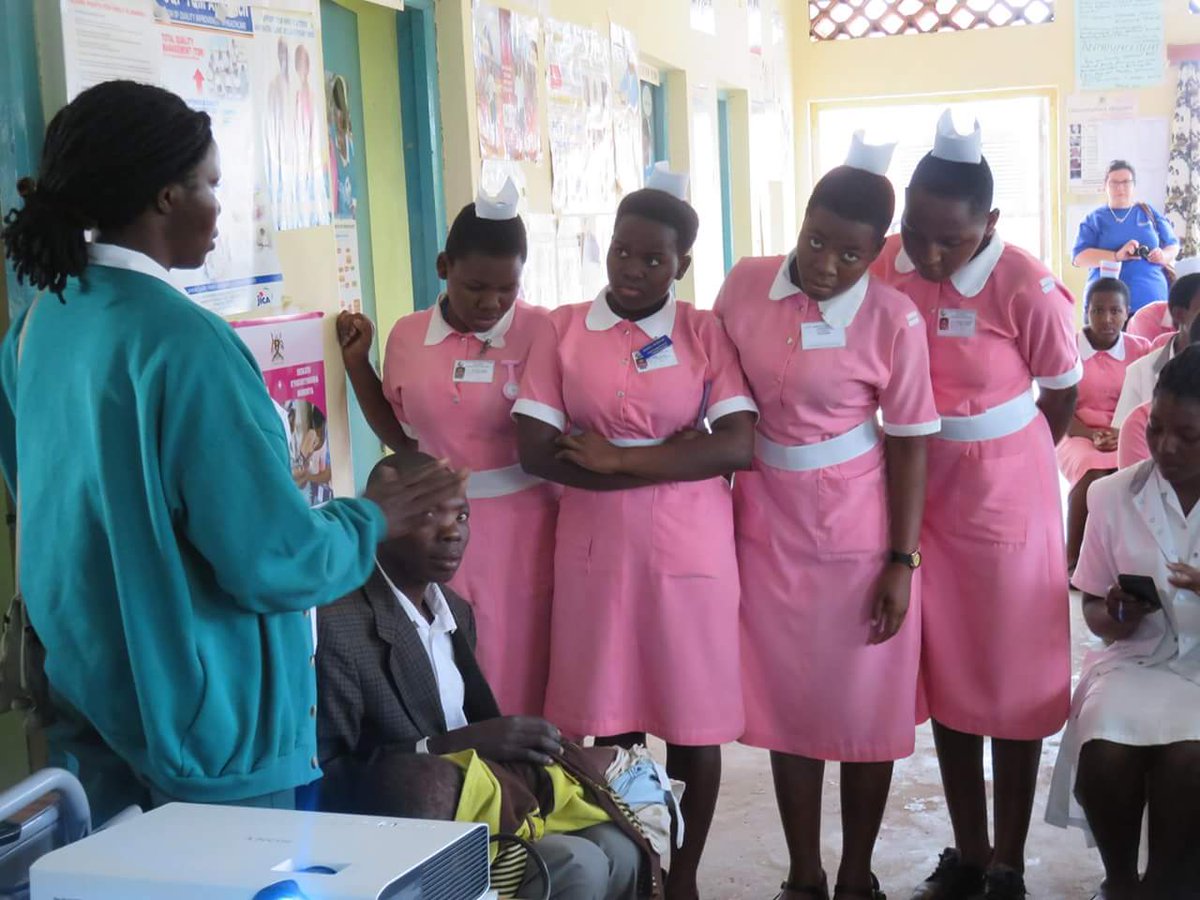 Evas, who runs the Chilli Children Project, presented about the project, and disability in Uganda, to hospital staff and trainee nurses & midwives at the local Nyakibale Hospital.
Five children with various disabilities (downs syndrome, hydrocephalus, spina bifida etc) came too, for the medical personnel to see cases first hand, to ask questions and to learn.
It was beautiful. Evas talked so passionately about the challenges faced by children with disabilities, and their families. She talked through the importance of identification of cases such as spina bifida and hydrocephalus early on. She talked about the importance of community understanding and support. She praised the caregivers publicly for their absolute commitment to their children. She stayed for two hours after the presentation, surrounded by nursing students who were asking so many questions. She impressed the hospital administration who would like her to come and talk regularly. She gave her number (which already rings constantly) to another 60 or so medical staff who can call her any time of the day or night if they receive a disabled child, or if one is born at the hospital.
I could have cried at how inspired and interested the student nurses were at hearing Evas speak, and they interacted amazingly with the children and their caregivers.
The Occupational Therapist, Sharon, on the Mission Direct team also presented, and put up a logo which OT's use in the UK which says 'life in all its fullness', and talked about Jesus saying that He came that we might have life, and life in all its fullness.
This is why I love being part of the Chilli Children Project... because we want our children and their families to have life, and life in fullness.